2011, the year for some fresh new games! May I present you the games that LEGO brings to you this year?
This is part I.
The first game is the LEGO Pirate Of the Caribbean game for Nintendo 3DS. In that game you can play with Captain Jack Sparrow and his band of pirates. The game will be published in May 2011. The game will include features such as 'Pirate Duel", a chance encounter system, as well as HQ graphics ans support for Play Coins, like the Indiana Jones Games, and the Star Wars Games as well as the Batman Game, which was not so popular.
"The Nintendo 3DS lets players experience a LEGO game like never before, and allows us to add new depth to the Pirates of the Caribbean universe," said Adam Sussman, Senior Vice President of Publishing, Disney Interactive Studios. "The game incorporates new features such as the Pirate Duel system and high-resolution 3D effects to deliver fun and clever gameplay fans of the LEGO series expect. "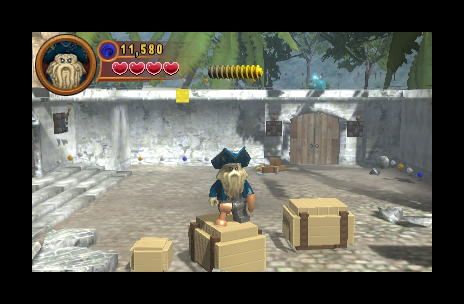 LEGO
Pirates of the Caribbean: The Video Game
will re-create the action, adventure and also memorable moments of the Pirates of The Caribbean movies, but then in LEGO format. The worlds are created by LEGO with LEGO bricks. Players can play with more then 75 minifigs. Some minifigs are locked, and can be unlocked when you use a cheat or when you achieve the achievement to unlock it.
An other site had a picture availalbe of the Pirate Duel. This mode allows users to cross swords with nearby enemies. Those enemies are real players who live in your neighbourhood. By winning duels, players can gain experience points, allowing them to rank up and gain new rewards such as health, moves, and titles.
Trivia:
- You can play this game as 3D, but also in 2D.
- LEGO will release a Pirates of the Caribbean storyline in May 2011.
- The movies have generated more than US$2.5 billion.
- Video games of the pirates of the caribbean have sold over 6 million units globally.
Pictures are from:
http://www.impulsegamer.com