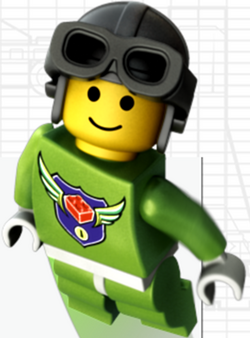 The LEGO Master Builder Academy Website is running since today!
What is the Master Builder Academy?
The Master Builder Academy is the new magazine that LEGO is releasing very soon. The magazine is going to teach you 5 things.
1. LEARN ADVANCED BUILDING FROM REAL LEGO MASTER BUILDERS!
Build LEGO models like the pros with tips and techniques from the real LEGO Master Builders! Learn their secrets in a series of 6 kits with bricks and exclusive building steps!
2. TAKE YOUR BUILDING TO THE
NEXT LEVEL!
LEGO MBA is a multi-level LEGO Training experience. Progress through new levels of building skill, each with its own kits, colors and fan-favorite themes!
3. MASTER NEW WAYS OF BUILDING WITH YOUR LEGO COLLECTION!
Use the LEGO MBA lessons and techniques to make your own creations better than ever. Discover new ways to build with all the LEGO pieces in your collection!
4. LEARN DESIGN AND BUILDING - FROM IMAGINATION TO CREATION!
Learn how to turn your ideas into models by designing just like the LEGO Master Builders do. Even learn the art of creating your own themes and stories!
5. RISE TO THE CHALLENGE AND EARN REWARDS!
Share your creations on the members-only LEGOmba.com website! Challenge yourself with skill building tests! Unlock secret content! Earn an official LEGO MBA Diploma!


The products of MBA.
Check out LEGO Master Builder Academy with Kit 1: Space Designer and learn more about subscribing to Kits 2 – 6!

Kit 1 includes an 84-page Designer Handbook, 178 LEGO pieces, exclusive LEGO MBA Minifigure, brick separator and brick storage box with sorting tray.




They have also a computer with an introduction video and a gallery, check the site mba.lego.com for more information.

I can't post it all here, please check also the http://mba.lego.com/en-us/Guide/default.aspx
and the member access place.